Below you will find the different pieces of cookware that I recommend, for making the best One Dish Dinners. Most of what is listed is what I use personally. Some of the items are very inexpensive, and others are more expensive.
When it comes to quality cookware that you want to be using day in and day out in your kitchen for decades, it might just be worth paying a little extra for the best quality. Just sayin'…
Skillets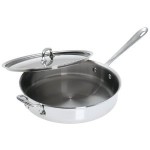 All-Clad Stainless 3-Quart Saute Pan with Lid – $159.99 on Amazon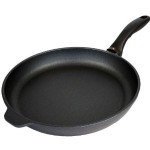 Swiss Diamond 6428 11-Inch Nonstick Cast-Aluminum Fry Pan – $54.99 on Amazon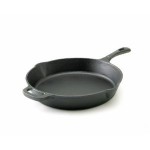 Emerilware Cast Iron 12 Inch Skillet – $24.99 on Amazon
Casserole Dishes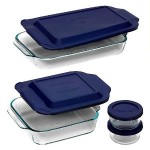 Pyrex 8 Piece Bakeware Set – $19.95 on Amazon
Dutch Ovens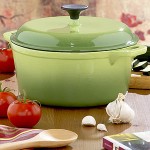 Green Round Dutch Oven from World Market – $49.99
Large Saucepan or Stockpot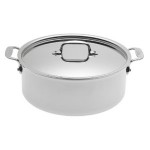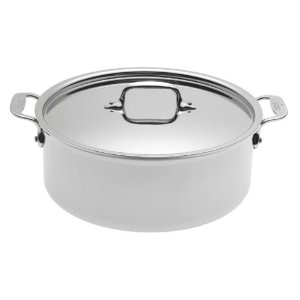 All-Clad Stainless 6-Quart Stockpot – $159.99 on Amazon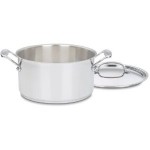 Cuisinart Chef's Classic Stainless 6-Quart Sauce Pot with Lid – $39.95 on Amazon
Slow Cookers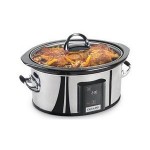 Crock-Pot 6-1/2-Quart Touch Screen Slow Cooker – $85.99 on Amazon
Grills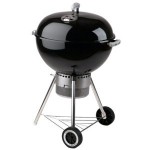 Weber 22.5-Inch One-Touch Gold Black Charcoal Grill – $146.95 on Amazon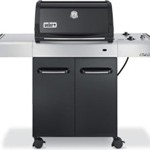 Weber Gas Grills – range in price from $350 to $2,000
*Prices subject to change
I hope these recommendations help you decide on what your next One Dish Dinners cookware purchase should be!