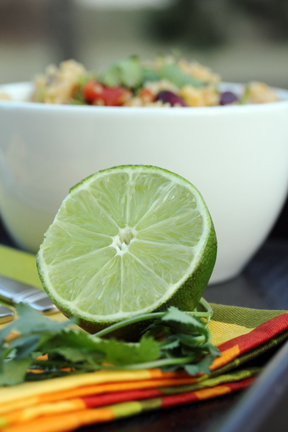 One Dish Dinners is your one stop spot for simple, healthy and inexpensive dinners…made all in one dish. Or pot. Or slow cooker. Or casserole. Or skillet. Or on the grill!
What You Can Expect
You can expect to see 1 One Dish Dinner recipe, or 1 One Dish Dinners Tips and Tricks post each week on the website. Simple, short and sweet ideas and recipes to help you unleash your inner One Dish Chef.
I'd love for you to subscribe to the One Dish Dinners Weekly Newsletter (I promise not to bug you more than once a week!)  You can also subscribe to get the weekly recipe or tip in an RSS reader.
And please don't hesitate to email if you have any questions, comments or recipe ideas!
onedishdinners (at) gmail (dot) com
I look forward to sharing dinner with you every week!
*passes the Dutch oven full of yummy goodness*
Erin
The $5 Dinner Mom