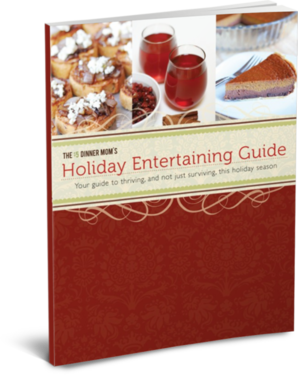 I've been cooking up another project for the holidays.
Literally, cooking!
I've put together this simple holiday entertaining guide to help you be the best hostess or guest during this holiday season. This guide is the antidote to every other holiday entertaining guide out there. And it's packed with the same help and love you get from $5 Dinners everyday.
You're going to love chapters about…
How much should you budget for your holiday meal
What things must you include and what can you leave out
Tips to outsmart the grocery stores and get the most value for your coupons
The perfect plan to have everything cooked using only one oven
And how to turn your leftovers into more amazing meals the next day
Plus there are 30 recipes for every aspect of your meal…free printable planners, free holiday sweet treats printable, and much more!
If you are interested in purchasing my Holiday Entertaining Guide, head on over to learn more! Also, you can get it for 50% off with the coupon code THANKS.
Books will be on sale first thing tomorrow (Monday, October 31st.)