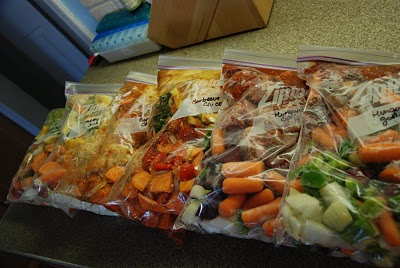 If you are looking for some ideas for your next batch cooking day, I suggest that you mozie on over and take a look at what Mama and Baby Love recently got into her freezer. Very smart use of her time and money!
This concept works perfectly for just about any slow cooker one dish dinner. (Slow Cooker One Dish Dinner recipes coming soon…promise!)
Head on over there and add some of these to your next batch cooking day's plan!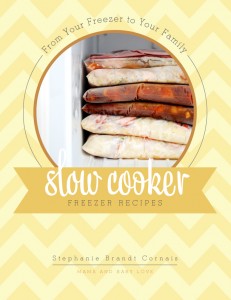 And while you're there…grab a copy of Stephanie's new Slow Cooker Freezer Recipes e-cookbook! It's only $9.99 and is LOADED with great recipes and resources to help you keep track of what you've got in your freezer. This e-cookbook will bless and knock your socks off!